Dear counselors, teachers, school leaders,
Do you want to guide your students to gain international education experience?
Dear parents,
Are you interested in learning about what kinds of colleges and education opportunities are out there in America?
Dear students,
Do you have a dream of getting your bachelor, master or doctoral degree in America?
If you said YES, then you are at the right place!
The purpose of this article to help readers understand the types of colleges and universities in the U.S.
First, do you know how many colleges in Turkey and in the USA?
As of 2017, there are around 200 universities and academies in Turkey. The number of colleges and universities 20 times higher in the USA. It means, as of today there are around 4000 higher education institutions in America. In general, after the high schools, students have 9 major options in terms of colleges and universities selection.
Option #1: Ivy League Colleges: In the world, there are ONLY eight total colleges that are considered to be Ivy League. These colleges are Brown, Harvard, Cornell, Princeton, Dartmouth, Yale, and Columbia universities and the University of Pennsylvania. These IVY League schools are considered to be one of the most prestigious of all colleges in the United States and all around the world. These elite schools are considered to be the most outstanding and very challenging to get acceptance.
Option # 2: Most Selective Colleges (<25% admitted): The most selective colleges accept around 25% of the applications. In the USA, fewer than 100 colleges in the U.S. are highly selective, which means they accept less than 25 percent of applicants. IVY League schools are considered as the most selective colleges. Besides IVY schools, there are around other100 very prestigious colleges such as MIT, Stanford, Rice, Duke, Tufts University, etc.)
Option # 3: Very Selective Colleges (25–50% admitted): There are around 240 colleges and universities which are considered as very selective colleges. Even though they are not in the top 100, these schools are still prestigious and provide a very high quality education opportunities for their students. For instance, Syracuse University, Drexel University, California State University can be considered as very selective universities
Option # 4: Somewhat Selective Colleges (50–75% admitted): There are also colleges with great reputations that are not very selective. For instance, the College Board list Ohio University, Drexel University and Towson University as somewhat selective.
Option # 5: Less Selective Colleges (>75% admitted): In the USA, there are around 500 universities and colleges, they accept over 75 percent of the applications. For example, University of Texas, University of Maine, Virginia State University accepts the majority of the applications.
Option # 6: Open admission Colleges (all or most admitted), Different from the first five options, there are also are four year colleges, they have open admission policy. It means that any student with a high school degree can get into these colleges.
Option # 7: Community Colleges:  In the USA, community colleges offer two-year associate degrees that prepare students to transfer to a four-year college to earn a bachelor's degree. They also offer other associate degrees and certificates that focus on preparing you for a certain career. Community colleges are often an affordable option with relatively low tuition.
Option # 8: Vocational-Technical and Career School: After the high school, some students also prefer to attend vocational and technical schools which offer specialized training in a particular industry or career. Possible programs of study include the culinary arts, firefighting, dental hygiene and medical-records technology. These colleges usually offer certificates or associate degrees.
Option # 9: Military Colleges and Academies: The U.S. military operates many types of schools and service academies, which train future officers, doctors, engineers and other military professionals. You can become an officer in the U.S. military by graduating from one of the U.S. service academies. There are five military academies: Army, Navy and Marine Corps, Coast Guard Academy, Merchant Marine Academy and United States Air Force Academy
Now, you know all higher education options in the USA. In the next article we will talk about the College Admission Game in the USA higher Education.
We will also discuss the golden rules of getting into very prestigious colleges in America.
[ Türkçe Çevirisi İçin Tıkla ]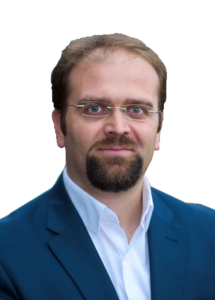 Dr. Olcay Yavuz
Assistant Professor & Program Coordinator
Educational Leadership & Policy Studies Department
Southern Connecticut State University, America
yavuzolcay@gmail.com