Master and PhD in America

The purpose of this article is to help undergraduate students to help understand how to prepare and apply for a master or PhD degree in America.
Since many prestigious jobs require master or doctoral degree, in today's world it is crucial to earn these higher educational credentials. Getting a master or PhD is a difficult pursuit that takes several years to achieve but at the end individuals who earn higher education degrees are more likely to excel in their positions and satisfy their ultimate financial and career goals
If you are determined to get your master or PhD in the US, then you will need to meet certain conditions and follow certain 20 steps.
Step 1: Self-Motivation and Emotional Readiness: The most important step of master and PhD application is to have a very high self-motivation and emotional readiness. Since you will spend a significant amount of your time and effort, you should have a full commitment and mental readiness to deal with the challenges of completing a master or doctoral degree
Step 2: Financial Readiness: in America graduate school is very expensive (Master degree: 36 credits= $36,000 and doctoral degree 72 credits= $72,000 in average) plus graduate students need to pay for their accommodation, transportation, food and other personal expenses. Especially international students are required to pay more because they are not US citizens and not qualified for many financial aids. Therefore, it is important to seek out as many potential funding opportunities as they can. In order to fund their graduate education, they can apply for (1) teaching assistantships, (2) research assistantships, (3) student worker, (4) graduate assistantship (5) lab, special project or grant assistantship and (6) other types of funding opportunities that will waive their tuition as well as provide them with a small stipend. (7) Working on Part-time and full time jobs are also other way to subsidize graduate expenses.
Step 3: Time Readiness: Since many graduate candidates have family and work life, it is very crucial to allocate certain days and time for graduate classes and assignments.
Step 4: Explore Your Research Interest: The most important components of Master and PhD programs is RESEARCH. Therefore, before candidates start the application process, it is very helpful to identify potential research topics. Remember, you can always change or revise your research focus.
Step 5: Search for Best Fit Universities and Graduate Programs. Candidates should take time to research schools and graduate programs thoroughly and find programs that will support their research interests and meet academic expectations. While looking for schools with graduate programs, candidates should consider (1) location, (2) the cost, (3) faculty expertise, (4) program size, (5) program length, (6) admission requirements, (7) rigor of the curriculum, (8) program ranking, (9) previous credentials, (10) scholarship opportunities, (11) cost of living, (12) social life, (13) safety, and (14) transportation
Step 6: Build your support system: Since the Master and PhD applications have to deal with many details, it is a smart move to identify professors who can help and guide you during your application process. You can also consider to utilize university websites and reliable PhD application online websites. For instance, when I write this article, I found the Wikihow as a very helpful resource and used many ideas from its website.
Step 7: Order Enough Original Transcripts. Transcripts are required for your application, so make sure that you know the procedure for requesting them from your university and put in your requests as soon as possible. Since your applications will be traveling via international mail, it is important to allow plenty of time for them to arrive.
Step 8: Transcript Evaluation: If you are an international student, it is also smart to receive a foreign transcript evaluation report by the World Education Services (WES) that provides the USA equivalent for your diploma, degree, or transcript.
Step 9: Take the GRE (Graduate Record Examination): GRE scores are required for admittance into many Master and PhD programs in the US, so you will need to take the GRE before you can apply. Make sure that you take the GRE well in advance of beginning the application process. Just in case you do not get a good score and you need to retake it.

Step 10: Take the TOEFL or IELTS. If you are an international student, then you will have to take the TOEFL (Test of English as Foreign Language or IELTS (International English Language Testing System). These tests assess your English language skills and help schools determine whether or not you are equipped to attend graduate school at an English language university. Score requirements vary by university, so check with each university to learn the score requirements before you apply.
Step 11: Request Strong Letters of Recommendation. Having two or three strong letters of recommendation from professors will improve your chances of getting accepted to a PhD program as well. Ask professors who know you well and who can evaluate your ability to do graduate work.
Step 12: Choose a writing sample:  If it is required, candidates are required to submit a writing sample as part of the application. If you have a piece that has been published, then this is an especially great choice for the writing sample, but unpublished pieces are fine as well
Step 13: Writing Your Statement of Purpose (SoP): I think SoP is one of the most important component of PhD application package. Make sure that you check the SOP requirements for each university to which you are applying before you begin writing. In your SoP letter, (1) provide a bit of academic and professional background, (2) Talk about your preparation for a doctoral program, (3) Talk about your research interest (4) Explain the types of contributions you would like to make, (5) Use examples to illustrate why you are a best fit for this program
Step 14: Allocate College Admission Fee: PhD application fees around $100 US dollars per application. For example, if you plan to apply to 10 different programs, then you will need to ensure that you have about $1,000 for the application fees.
Step 15: Connection, Communication, Relationship and Network: Before you complete the master or PhD application, it is smart to visit the program or participate their information and open house sessions. If you are an international student, you can request a phone conference to discuss the admission process and program requirements.
Step 16: Complete online applications. Most universities require you to submit some basic details using an online application. Make sure you provide accurate information. Some schools also require letters of recommendation to be submitted via an online system.
Step 17: Mail the Application Package: Make sure that you give yourself plenty of time to send your application packets so that they will arrive before the deadline.
Step 18: Graduate School Interview: Many PhD programs also require formal interview process. This is your chance to meet your prospective department, discuss your research project and show your potential as an academic researcher. Successful interview is a key to get into your dream graduate school.
Step 19: Active Waiting & Following up: Waiting to hear back from schools may be the most difficult part of the process. It can take months for PhD application committees to make their selections. It is smart to follow up your applications and ask confirmation if they received everything they need.  Many schools alert applicants of an acceptance or rejection via email as well as with a paper letter, so keep an eye on both of your inboxes.
Step 20: Thank You Note: Use thank you note to show your appreciation and express to the recipient that you have recognized the effort they made on your behalf on your journey.
As you realized Master and PhD applications in the USA are complex processes that are time consuming and expensive. Therefore it is necessary that candidates set up a systemic short and long term goals for their graduate school applications. After candidates search and find the graduate programs that suit their needs, they need to be determined and persistent to meet their admission requirements through receiving a systemic support and guidance from the experts and experienced scholars in higher education.
Türkçe Çeviri için TIKLA
Çeviri ; Bingül UZEL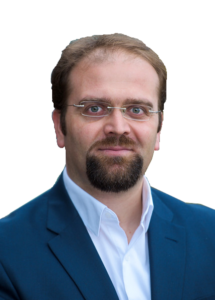 Dr. Olcay Yavuz
Assistant Professor & Program Coordinator
Educational Leadership & Policy Studies Department
Southern Connecticut State University, America
yavuzolcay@gmail.com