Understanding and Dealing With Harassment, Intimidation, Bullying, Sexting, Defamation, Conflict

Understanding and Dealing With Harassment, Intimidation, Bullying, Sexting, Defamation, Conflict
Millions of students, parents, teachers, and school leaders are getting ready to start the new school year!
Besides the lack of academic achievement, what are the common threading problems regarding personal, social and emotional development of K-12 students?
This article lists the common threading problems that our students are most likely to face in elementary, middle and high schools.
Based on the previous research studies and our counseling experience in schools, we identified 5 Common problems for K-12 students.
If educators cannot resolve these issues, these issues will cause our students to loose focus of the goals they are attempting to achieve.
Harassment (Taciz)
Intimidation (Gözdağı)
Bullying (Zorbalık)
Defamation (karalamak)
Conflict (Çatışma)
Let's define these five issues, their effects, and ways to avoid them.
Harassment (Taciz)
There are a variety of types of harassment that can occur in our schools.
In general, harassment can be defined as "Any unwanted or unwelcomed behavior of any nature which interferes with a person's ability to learn or work in a comfortable or supportive atmosphere"
There are many ways our students feel harassment takes place in our schools
Verbal Harassment – name-calling, teasing, phone calls, spreading rumors
Social/Emotional Harassment – rumors, blackmailing, racial/cultural slurs or deliberately excluding you from a group=(emotional intimidation)
Sexual Harassment – comments, gestures, unwanted physical contact of sexual nature.
Written Harassment – threatening note, graffiti and text messages.
Stalking is a repeated harassing or threatening behavior such as following a person, damaging a person's property, or making harassing phone calls.
Intimidation (Gözdağı)
Different from harassment, intimidation can be defined as intentional behavior that "would cause a person of ordinary sensibilities" to fear injury or harm.
For instance, if you receive an email from a student expressing fear of another student, describing incidents of being punched by this student, and ask you for ideas to help him cope with this threat, as a teacher, counselor or principal, you have both ethical and legal responsibilities.
Bullying (Zorbalık)
Similar intimidation, bullying is unwanted, aggressive behavior among school aged children that involves a real or perceived power imbalance. The bullying behavior is repeated, or has the potential to be repeated, over time. Bullying includes actions such as excluding someone from a group on purpose
Let's look at another example of bullying
"On her way to school, Aylin tripped on some loose stones and fell into a puddle. When she arrived at school an older student named Richard started making fun of her and telling everyone that she had wet her pants. And, they continued to make fun of her during the next three weeks.
Besides physical bullying, in the 21st century, students also face cyberbullying issues.
Cyberbullying: Bullying that takes place using electronic technology.
Sexting: Using a cellular device to send pornographic photos or videos of oneself to another.
Teen dating violence can be also considered as bullying. Teen dating violence is intimate partner violence that occurs between two young people who are, or once were, in a relationship
Defamation (karalamak)
Defamation is the communication of a false statement that harms the reputation of an individual person.
Eighth grade students James and Peter have created a fake email account in the name of
Lucas, a seventh grade student. They are using this email address to send fake love notes to other male students in Lucas' class.
This is a false statement with fake email that is considered as defamation
If a student says a false statement about another student such as " Cem gets honor certification but he does not deserve it because he most probably cheating"
This false statement is a defamation because it harms the reputation of Cem.
Peer Conflict (Akran Çatışması)
It is not bullying when two kids with no perceived power imbalance fight, have an argument, or disagree. Conflict resolution or peer mediation may be appropriate for these situations.
For instance, Mr. Yavuz lets her kindergarten students stay inside at recess because it's raining, and students get to choose whichever toy they want to play with over the break. Aylin and Cr reach for the same toy and start to argue over who had it first.
As we defined, Intimidation, Bullying, Sexting, Defamation, Conflict have similar definition but they are not same.
In order to provide safe and positive learning environment, educators and parents need to know what characteristics the bully generally has.  Why do students choose to bully? What characteristics the victim of bullying generally has?
Characteristics of Bullies
Aggressive Behavior patterns
Desire to dominate peers
Need to feel in control
Low Self-Esteem
Jealousy
Defiant towards adults/authority
Characteristics of Victims
Often sensitive and quiet
May feel lonely or abandoned at school
May have difficulty asserting themselves
May be physically weaker than others
May be different in some way
Since these issues are complex, schools need to work to develop positive and welcoming cultures and are committed to providing good environments for learning for all students.
Schools need work to prevent problems through community building, fostering respect, inclusion, fairness and equity. Therefore, each school is required to set, communicate and reinforce clear expectations of acceptable conduct. They also required to teach, model socially responsible behavior. In order to work to solve problems peacefully, it is also important to place high value on diversity and defending human rights.
It is also smart to make it easy and safe for students and their parents to inform school authorities of safety concerns. Basically, make a "big deal" about dealing with Harassment, Intimidation, Bullying, Sexting, Defamation, Peer Conflict.
It is crucial to note that if school leaders, counselors and teachers do not take proper actions, these unwanted issues become a crime
Türkçe Çeviri : Bingül UZEL ( TIKLA )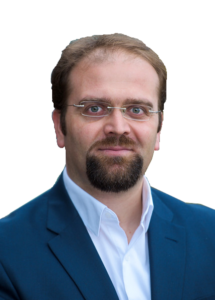 Dr. Olcay Yavuz
Assistant Professor & Program Coordinator
Educational Leadership & Policy Studies Department
Southern Connecticut State University, America
yavuzolcay@gmail.com