Improving Social Justice through Comprehensive Psychological Counselling and Guidance Services
Recently everyone is talking about the changes of the policies and procedures in the Psychological Counselling and Guidance. Particularly, educators are claiming that the new policies in PDR will negatively impact the quality of student counseling and guidance services.
When I ask why Psychological Counselling and Guidance is important, many educators, even counselors fail to articulate why we need high quality PDR system.
We all need to be a well aware of the fact that in the 21st century, offering an evidence based and comprehensive Psychological Counselling and Guidance services is a SOCIAL JUSTICE issue.
Social justice focuses on providing a more equitable distribution of power, opportunity, services and resources for all students. It means that all student deserve to receive a systemic counseling services from professional experts. Therefore, offering high quality PDR model can be considered as a social justice issue and if we fail to provide an effective PDR system in our K-12 schools, it will negatively impact our students' academic, personal-social-emotional, and career development.
If you ask me what kinds of PDR services, we should provide to promote and advance social justice in our K-12 schools, I recommend all school leaders, policy makers and counselors to implement a comprehensive school counseling framework.  Besides a strong foundation, management and accountability system, this PDR framework includes comprehensive delivery system with 30 research supported, academic and counseling services. This framework encourages counselors act as a student advocate to enhance social justice by focusing on improving all urban students' academic, social-emotional, and career development (See Table 1).
Table 1. School Counseling Program Framework for Advancing Social Justice in K-12 Schools
Social-Emotional Development Programs
Classroom Guidance Lessons for Character Education and Social/Emotional Development (Respect, Responsibility, Fairness, Caring and Citizenship)
Individual and Small-Group Social and Emotional Counseling Sessions (Self-control, dealing with cyber-bullying, depression, divorce, grief)
Bullying Education Prevention Program
Community Service Program
Consistent, School-wide rules, consequences and rewards
Substance Abuse Awareness and Prevention
Suicide Prevention Program
Motivational and Leadership Guest Speakers
Comprehensive School Clubs and Extra-Curricular Activities
Motivational and Leadership Guest Speakers
Academic Development Programs
Classroom Guidance Lessons for Academic Development (Study and Organization Skills, Time Management)
Individual Academic Advising (Goal Setting, Personal Learning Styles, Academic Paths)
Small Group Academic Development Counseling Sessions
Honor and Advance Level Courses
Peer Tutoring Program
Teacher Tutoring Program
Gifted and Talented Program
Digital Academic Capstone/Portfolio Development (Academic Goal Setting, Sample Works, Test Scores)
Extra Online Courses and Online Academic Resources and Digital Learning Tools
Academic Mentoring Program
College Readiness and Career Development Programs
Classroom Guidance Lessons (to help students understand different jobs) for College Readiness and Career Development
Individual College and Career Counseling Sessions (Exploring your personal abilities, skills, interests, and values) Guidance to help me get ready for high school and beyond.
School-wide Career Fair
College Trips
Summer College and Career Readiness Enrichment Programs
Internship and Apprenticeship Program
Job Shadowing Program
College and Career Counseling Mentoring Program
College and Career Readiness Portfolio (Goal Setting, Career Assessments)
Parent-Student and Counselor College and Career Planning Meeting
If a school cannot achieve to provide its students with effective and comprehensive PDR services, this can be considered as the violation of social justice and student rights. In other words, offering poor PDR services with not qualified staff can be considered as putting our next generation at a substantial risk of preparing unproductive, disinterested and unhappy individuals with lack of career skills as well as with limited social and emotional intelligent.
Türkçe Çeviri için TIKLA 
Çeviri ; Bingül UZEL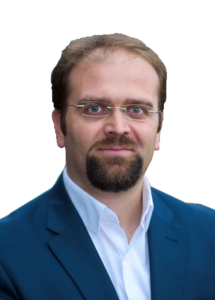 Dr. Olcay Yavuz
Assistant Professor & Program Coordinator
Educational Leadership & Policy Studies Department
Southern Connecticut State University, America
yavuzolcay@gmail.com