Dating is supposed to bring LOVE, CARING RELATIONSHIP, TRUST, ROMANTICISM, JOY, and HAPPINESS. However, unfortunately, millions of high school and college boys and girls in the world admit to being intentionally hit or physically harmed in the last year by someone they are romantically involved with.
Did you know that50% of young people who experience rape or physical or sexual abuse will attempt to commit suicide?
I believe you are also aware of the fact that teens who suffer dating abuse are subject to long-term consequences like alcoholism, eating disorders, promiscuity, thoughts of suicide, and violent behavior.
Yes, dating violence is everywhere include developing, underdeveloped countries or modern countries. For instance, in the U.S., 25% of high school girls have been abused physically or sexually. And, please do not forget, teen girls who are abused this way are 6 times more likely to become pregnant or contract a sexually transmitted infection (STI).
Even though dating violence numbers are alarming, many of our K-12 schools and colleges do not have a systemic approach to deal with dating violence. As a result, teens who have been abused hesitate to seek help because they do not want to expose themselves or are unaware of the laws surrounding domestic violence.
Let's explore some case studies
Date Rape
Ayşegül, a 17-year-old student in your school, comes to your office distraught. Between tears, she tells you she went to a party last weekend and ended up passed out in an upstairs bedroom. She vaguely remembers being in and out of consciousness with at least two boys forcing themselves on her. Ayşegül says her friends say there are pictures of her being hauled upstairs by Ali and Cenk, one who had her by her feet and one by her hands, and she was swinging between them. She is mortified that the whole school probably knows she got drunk and had sex with multiple boys. For the past three days, she has endured the snickering and sneering of Cenk and his friends in the hallways "as they make fun of me" while " I die a little more inside each day." She explains to you she may have been drugged since she only remembers sipping on an orange juice as she doesn't like the taste. She begs you not to tell anyone, especially her parents/guardians.
What is the school's advocacy and legal role?
Ignorant School Leaders
High school students Cem and Aylin have been dating for 5 months.  You go to your principal with information about Cem's emotional violence toward Aylin. The principal responds that "Aylin has to figure out her own mess," that "this matter has nothing to do with the school or his responsibilities as an administrator."
Is your principal correct?
Are there ethical and legal concerns?
What is the school's obligation to Aylin? To Cem?
These are only two cases. There are millions of REAL dating violence cases.
Dating violence is a serious issue that negatively impacts the millions of young people. The fact is the majority of 13 and 14-year-olds are "dating." And violent behavior often begins between 6th and 12th grade.
It is extremely sad that many parents, educators, policy makers and school leaders do not consider a violent dating relationship domestic abuse. Therefore, adolescents, and teens are unable to apply for a restraining order for protection from the abuser.
Comprehensive trainings, workshops, effective policy and procedures can increase the awareness to prevent dating violence. As a whole community, let's start looking out for red flags and early signs to protect our kids from dating violence.
Türkçe Çeviri : Bingül UZEL ( TIKLA )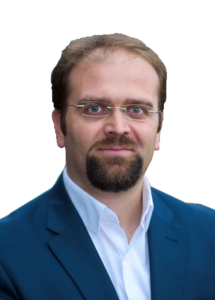 Dr. Olcay Yavuz
Assistant Professor & Program Coordinator
Educational Leadership & Policy Studies Department
Southern Connecticut State University, America
yavuzolcay@gmail.com